private tailor-made horse riding tours
For adult intermediate and advanced Riders
Day 1: Ride to San Miguel de Sema Town on Horseback after Scenic Car Drive to Farm
We'll pick you up from your hotel in Bogota, the vibrant capital of Colombia, in the morning. Then, get ready to embark on an unforgettable horse riding adventure as we embark on a comfortable car ride for about 3-4 hours (140km) to a picturesque farm. Here, we'll treat ourselves to a delicious lunch, fueling our excitement for the upcoming horse riding experience.
Prepare to be captivated by the mesmerizing mountainous landscape of the Ráquira Region, boasting elevations between 2300 and 2800 meters above sea level. With temperatures ranging from 15 to 23 centigrade, you'll be surrounded by the perfect climate for an exhilarating horse riding expedition. Our carefully crafted adventure trails will lead you through enchanting oak forests and along peaceful brooks, revealing breathtaking vistas of Villa de Leyva, Raquira, and Tinjacá valleys.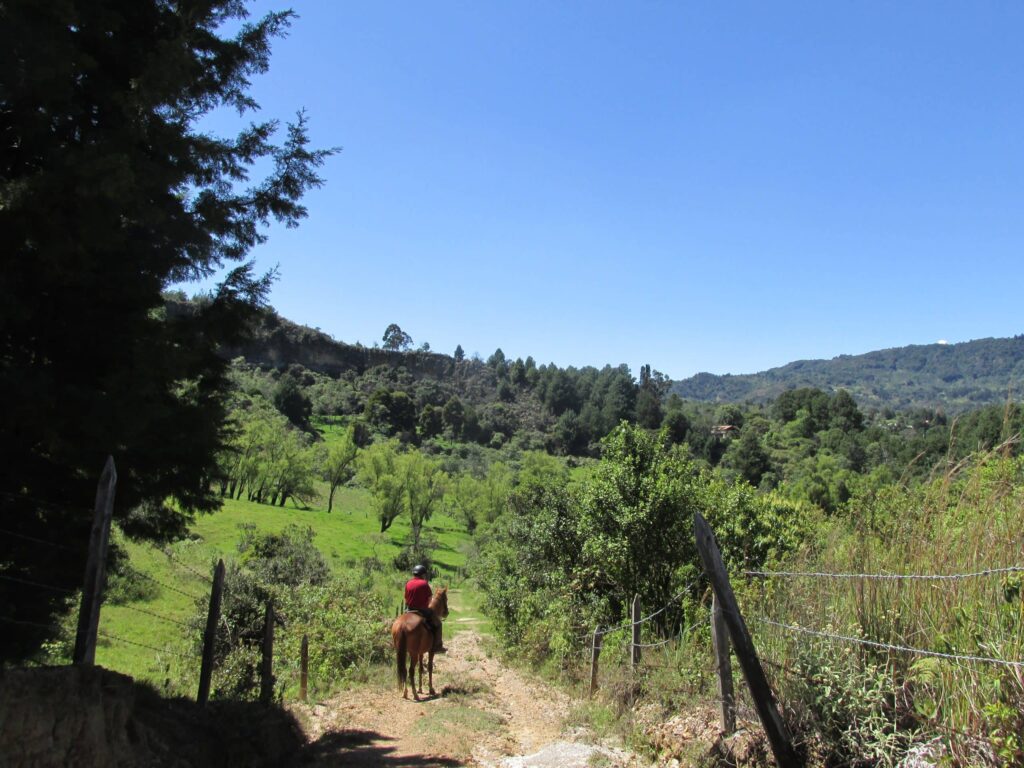 Take a moment to catch your breath and immerse yourself in the charm of San Miguel de Sema town. This rustic Colombian town offers an authentic experience that perfectly complements your horse riding journey.
At Rivas Riding Colombia, we take pride in delivering an exceptional horse riding experience that surpasses European tours in terms of speed and excitement. With plenty of exhilarating short canters, our thrilling ride will leave you with unforgettable memories. After an adrenaline-filled 3-4 hours on horseback, we'll whisk you back to your hotel, located just outside Villa de Leyva. Relish in the satisfaction of a day well spent, cherishing the memories that will last a lifetime.
Day 2: Explore the Stunning Landscape of Fúquene Lake on Horseback
Indulge in a delightful breakfast and prepare for an unforgettable day of horse riding adventure. After a quick 30-minute car ride, we'll arrive at the starting point, ready to embark on an exhilarating horse riding experience. Traverse the breathtaking mountain range, as we navigate winding dirt roads and scenic trails, with the stunning oak forest and babbling brooks as our companions on this thrilling horse riding journey. As we reach the mountain top, prepare to be mesmerized by the magnificent Fúquene Lake, once Colombia's largest lake and now spanning 3,000 hectares. Here, we'll take a moment to let our horses rest, while we relish in some scrumptious snacks and soak in the picturesque views during this well-deserved horse riding break.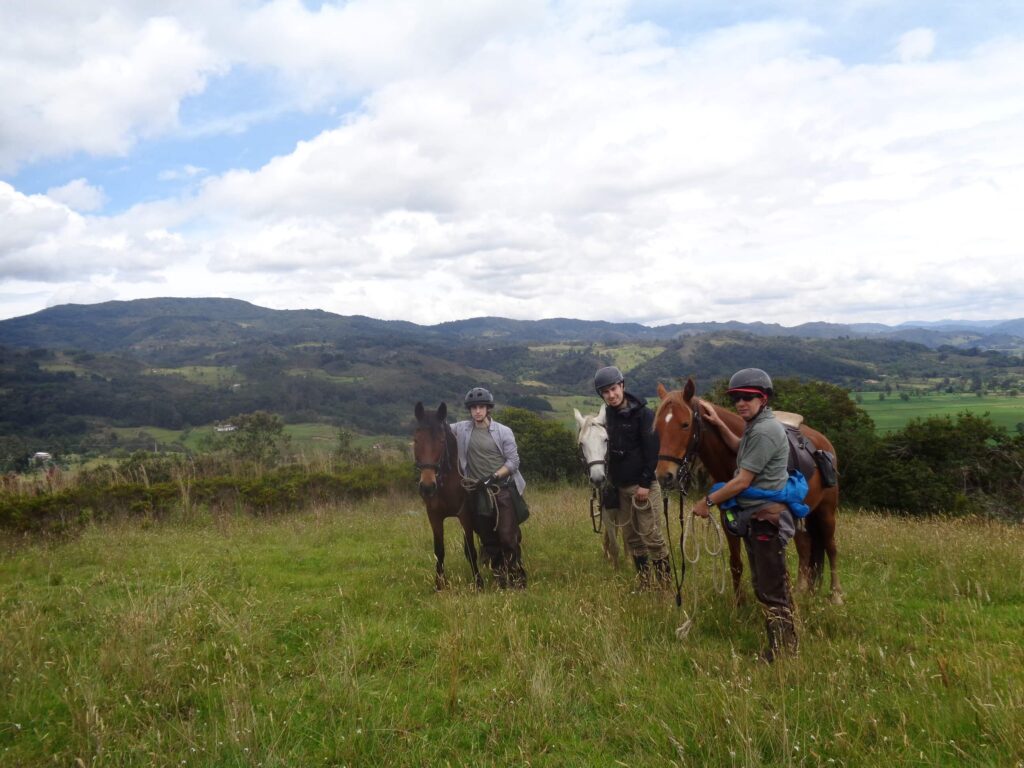 After this refreshing pause, we'll continue our adventure to a delectable and fulfilling late lunch. If you feel weary, we can return to the hotel, or we can visit the charming town of Villa de Leyva, renowned for preserving the essence of colonial times and showcasing the best of Spanish influence. Founded in 1572, this town is an emotional tribute to the meeting of the New World and Spain, with its location in a valley adding to its enchanting charm, making it the perfect addition to your horse riding getaway.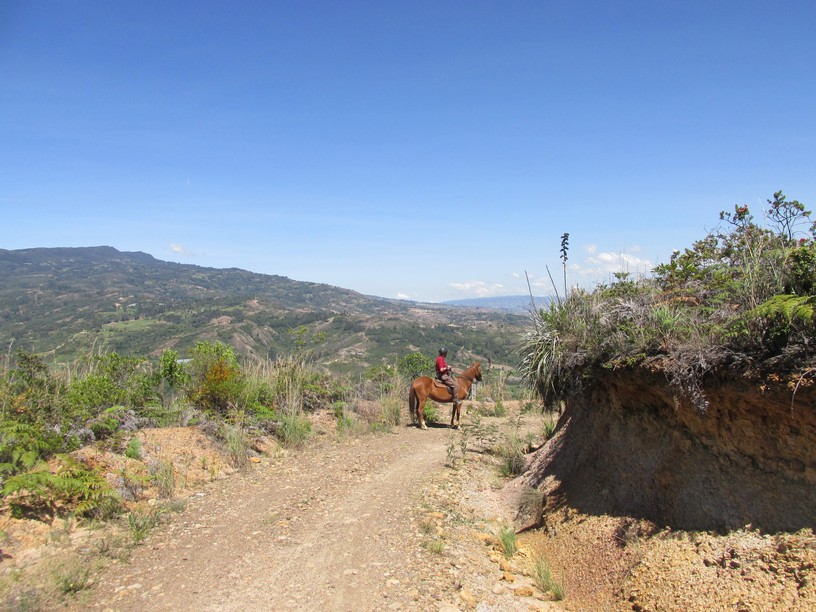 DAY 3: Returning to Bogota: The Final Day of Your Horse-Riding Adventure
t's the day we head back to Bogota, and while it's always tough to say goodbye, we'll make the most of our time. We can take a leisurely hike or browse some charming shops for souvenirs in Villa de Leyva before hitting the road. During our drive, we'll stop at a restaurant with stunning vistas for a delicious lunch. It's the perfect way to cap off our adventure before we drop you off at your hotel around 3 pm.