private tailor-made horseback-riding holiday
For adult intermediate and advanced Riders
DAY ONE: Enchanting Arrival in Villa de Leyva
Feel the thrill of anticipation as we pick you up from your hotel In Bogota, in the morning, embarking on a 4-hour car drive to a charming hotel outside Villa de Leyva town. Amidst Colombia's serene beauty, this enchanting place becomes our home for the adventure. Before settling in, a delightful lunch at a local restaurant in Villa de Leyva tantalizes your taste buds with regional flavors. 
After the meal, choose to explore the quaint town or venture on an invigorating 1 or 2-hour hike. Every step through cobblestone streets and scenic trails immerses you in the essence of the past, preserving colonial memories and Spanish influence. Founded in 1572, the town's Spanish architectural norms evoke an emotional encounter between the New World and the charms of Spain.
Each day holds new possibilities, with sunrises leading to exhilarating horseback riding and more. Carefully crafted moments leave indelible marks on your heart. After a day filled with excitement, we'll return to the hotel around 5:00 p.m., as the sun sets around 6 p.m.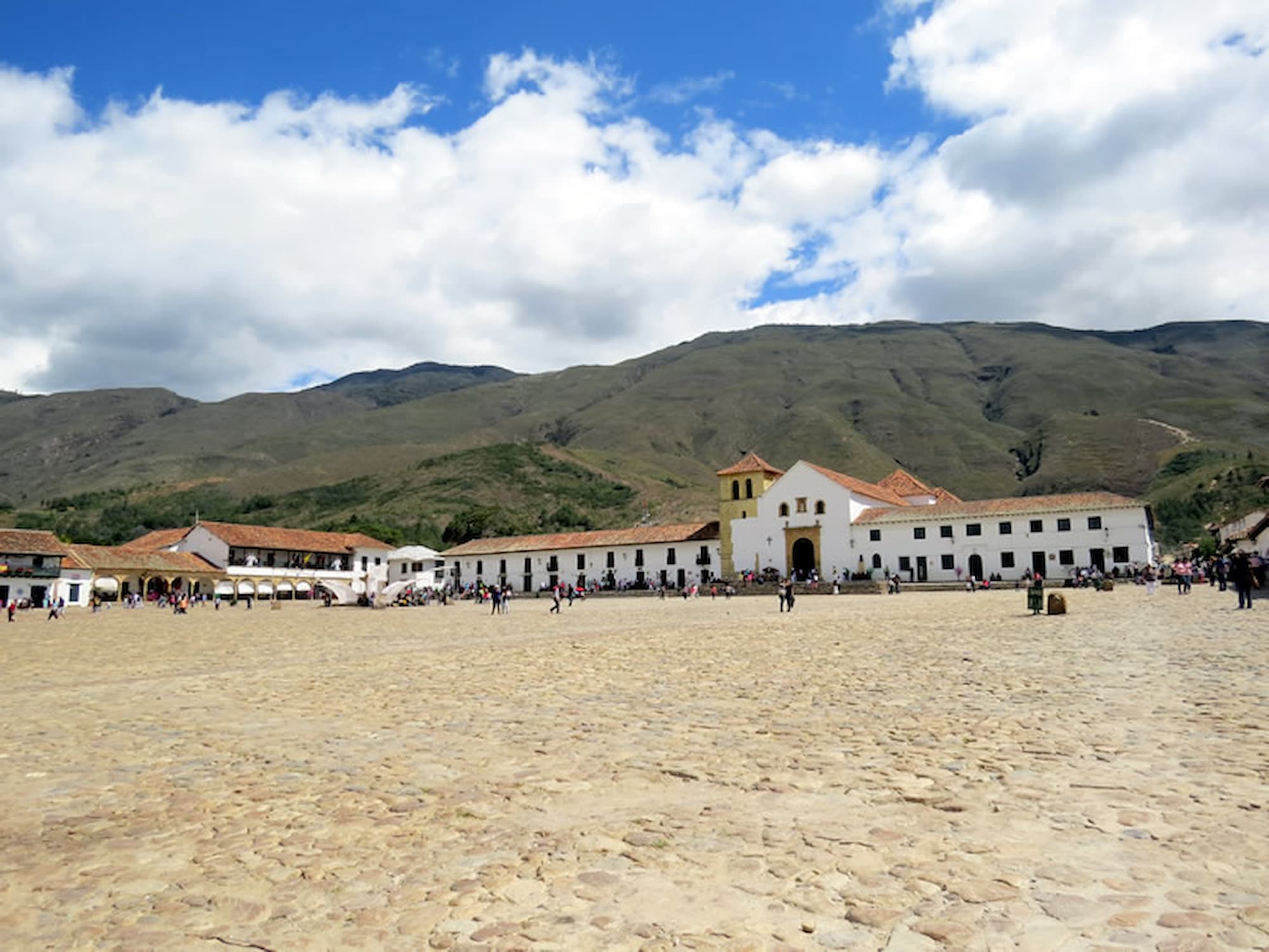 DAY two: Captivating Horseback Riding to San Miguel de Sema Town
Awaken your sense of adventure with a scrumptious breakfast, igniting excitement for a day of exhilarating horseback riding. A swift 30-minute car ride takes us to the starting point of our enthralling equestrian journey.
Immerse yourself in the mountainous wonderland of the Raquira Region, where horseback riding elevates your spirit at 2300-2800 meters above sea level. Enjoy glorious temperatures, ranging from 18 to 24 centigrade, amidst mostly dry weather, occasionally kissed by refreshing raindrops.
Delight in traversing myriad small and adventurous trails leading to the mountaintop. Glide through enchanting oak forests and cross babbling brooks, connecting intimately with nature's wonders. Our path leads us to the picturesque rural charm of San Miguel de Sema town, a hidden gem that embraces riders with genuine allure.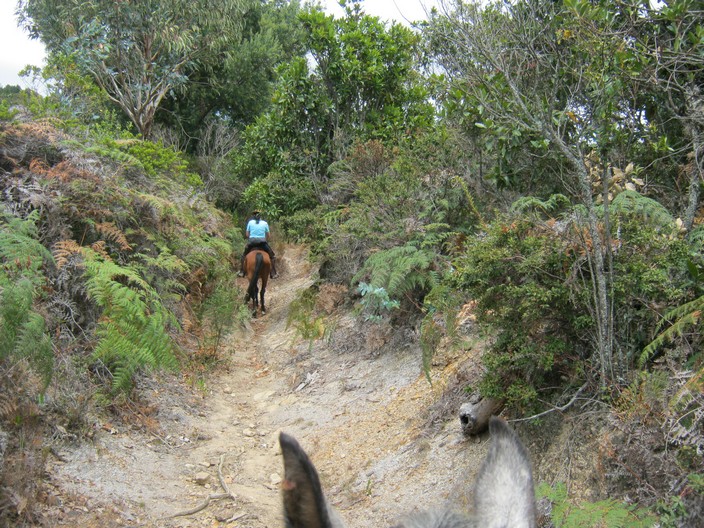 Discover the town's treasures, including the mesmerizing church (if open) and traditional constructions before savoring local delicacies that add flavor to your memorable journey.
The thrilling horseback riding expedition spans around 4-5 hours, rewarding you with awe-inspiring landscapes of the majestic mountain range and the picturesque valleys of Villa de Leyva and Tinjacá. As the adventure concludes, indulge in a sumptuous late lunch (between 2 and 3 pm), savoring the tastes of Colombia.
Continuing the day's enchantment, we offer an optional fique workshop (advance booking required, additional price). Discover the art of crafting with Fique, a natural fiber extracted from the leaves of the Fique plant, abundantly found in the Andean regions of Colombia, Ecuador, and Peru. Fique boasts versatility, transforming into ropes, bags, basic shoes (alpargatas), and more. Distinguished by its droopy green leaves without spikes, Fique holds the essence of Colombian craftsmanship.
DAY THREE: Enthralling Horseback Riding to a Waterfall
Embrace the thrill of a horseback riding escapade on unpaved rural roads and enchanting trails, leading you to the pristine wonder of a waterfall. Here, amid nature's tranquility, we'll take a moment to relax and savor snacks, refreshing both body and soul. Midway through our ride, if the stars align, we'll be welcomed by a local community, eager to share their artistry in crafting exquisite handicrafts, akin to the treasures awaiting us in Ráquira Town. 
The journey on horseback extends for approximately 4-5 hours, unveiling picturesque landscapes of the majestic mountain range and the captivating Raquira valley, a taste of what's yet to come on our upcoming days.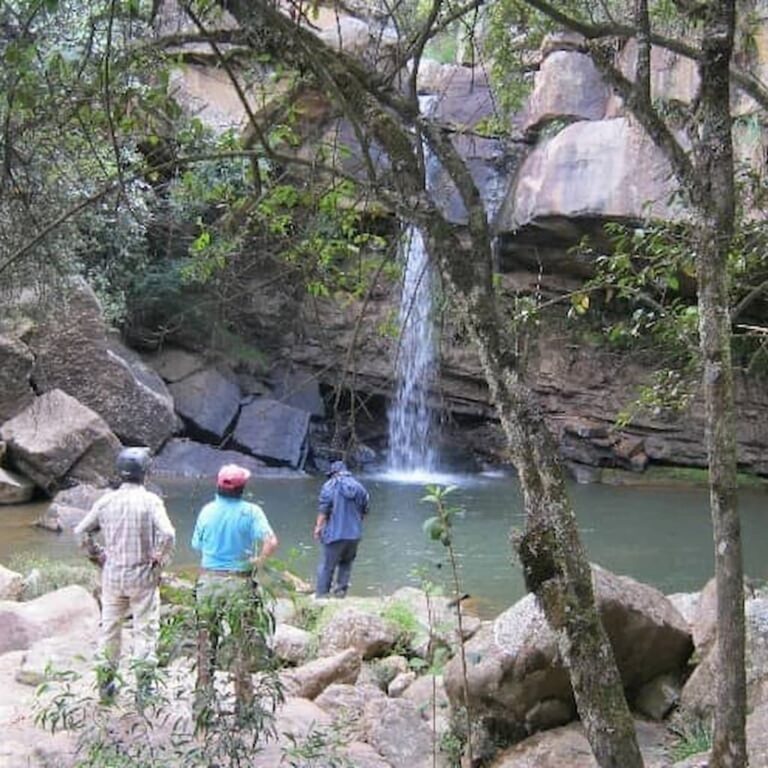 Upon reaching our destination, we'll be treated to a leisurely and sumptuous lunch (around 3 pm), indulging in flavors that delight the senses. 
But before we return to the hotel for a well-deserved rest, a delightful surprise awaits! We'll visit a store where skilled artisans demonstrate the delicate craft of creating miniature figures from tagua, the ivory-like seed of the palm tree. This remarkable artistry, akin to elephant ivory, will leave you in awe of the ingenuity and creativity that thrives in Colombia.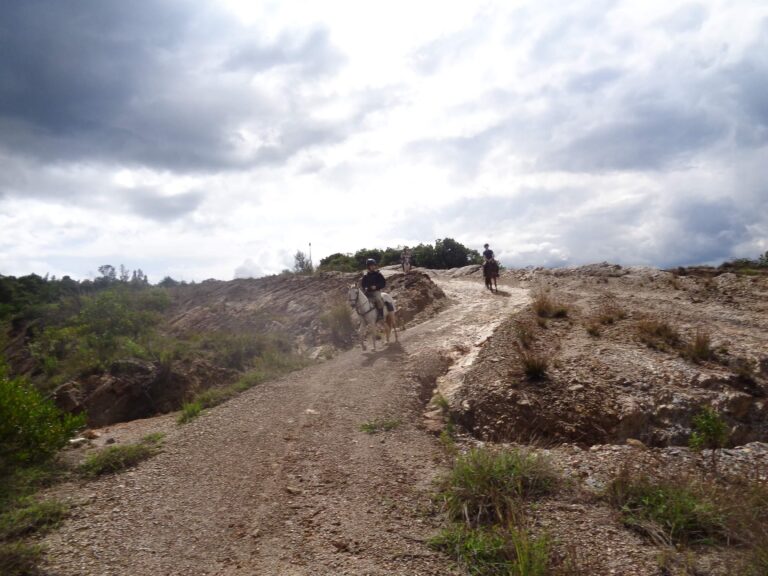 DAY FOUR: Thrilling Hike to Periquera Waterfall, Candelaria Monastery, and Raquira Town
Today's adventure takes a captivating turn with a break from horseback riding, allowing our noble steeds to rest after two exhilarating days. But fret not, as we embark on an enthralling hike, exploring the magnificent Periquera waterfall nestled amidst the mountains.
The morning unfolds with the ethereal beauty of Periquera waterfall, enchanting your senses during a 1-2 hour hike. The mesmerizing scenery will leave you breathless, immersing yourself in nature's embrace.
After a fulfilling lunch, we journey to the Candelaria Monastery, an architectural marvel established in 1604 by the Agustinos "recoletos" religious organization. Preserving its monastic essence, the monastery now serves as both a museum and a sanctuary of tranquility. Continuing our cultural exploration, we arrive in Raquira Town, renowned as Colombia's handicrafts capital, boasting a rich ceramic tradition dating back to pre-Hispanic times. Admire the skillful creations, including pots, pitchers, coffee cups, and exquisite figurines that tell stories of ancestral heritage. Witness the magical fusion of colors—black, white, yellow, and red clay—crafted into timeless masterpieces.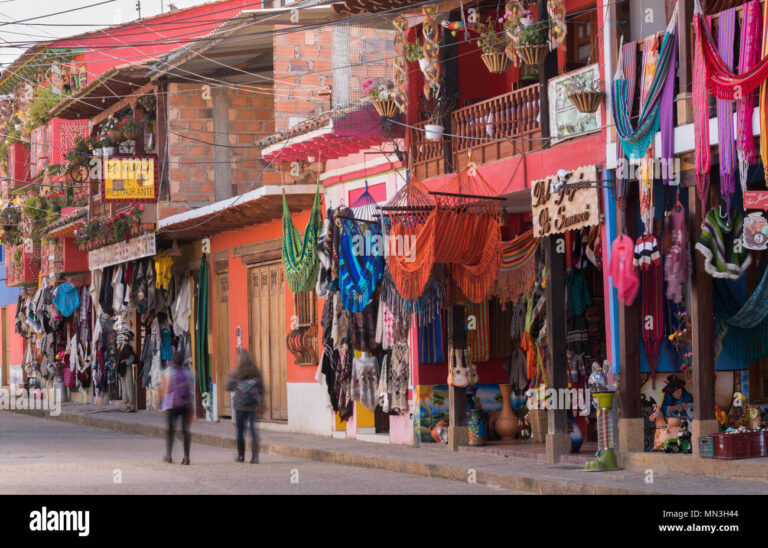 DAY FIVE: Fascinating Horseback Riding to Fuquene Lake Landscape
Savor a delightful breakfast before embarking on the exhilarating horseback riding adventure.
Ascend the majestic mountains, exploring diverse trails and rugged roads on this captivating horseback riding escapade. Traverse enchanting oak forests and beside babbling brooks, immersing yourself in the wonders of nature. As we near the mountaintop, prepare to be mesmerized by the breathtaking landscapes unveiling the stunning Fúquene Lake. Once Colombia's largest lake, now spanning 3,000 hectares due to agricultural and stock farming expansions. Amidst this awe-inspiring panorama, we pause to let our noble companions rest, indulge in snacks, and bask in moments of tranquility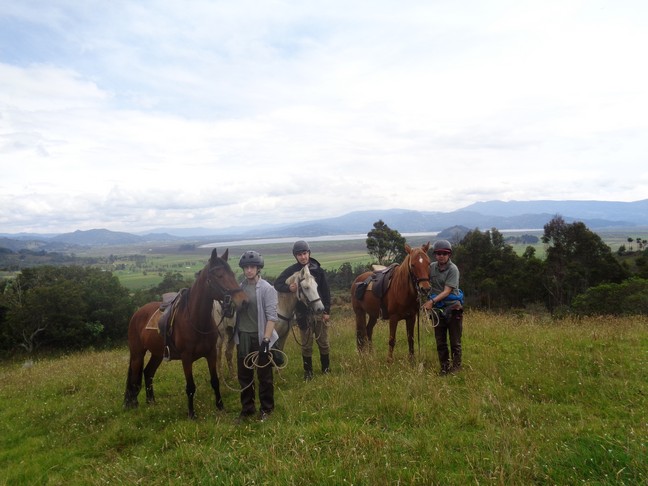 Following our arrival, a late lunch awaits, delighting your senses with flavors that linger on the palate. Choose to unwind at the hotel or embark on a brief visit to the charming town of Villa de Leyva. Founded in 1572, the town echoes the essence of colonial times, a testament to Spanish architectural norms. Its valley location sparks an emotional connection between the New World and the echoes of Spain.
Experience the fusion of history, culture, and the art of horseback riding on this extraordinary journey, creating cherished memories that linger in your heart.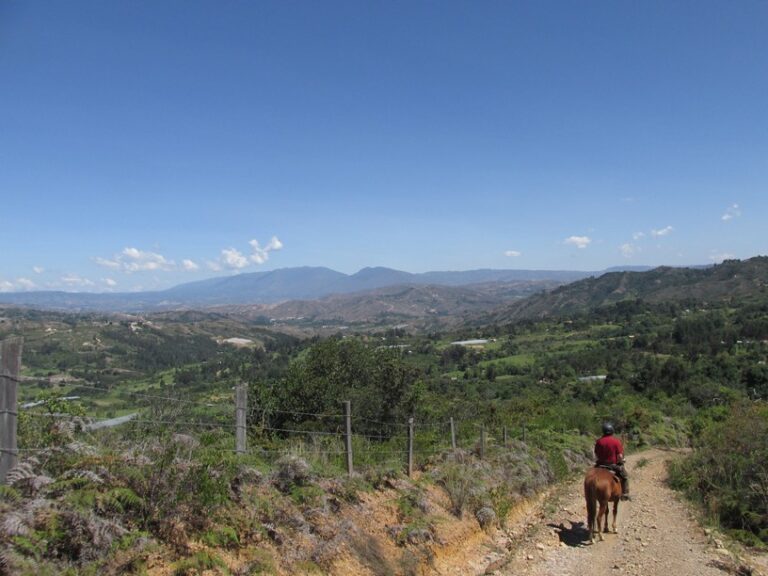 DAY SIX: Heartfelt Farewell to Bogota
As the journey nears its end, we bid adieu to Villa de Leyva and finish our horseback riding adventure back to Bogota. With hearts heavy yet filled with cherished memories, we usually depart around 11 am, allowing time for a small hike or souvenir shopping in the enchanting town.
Embrace the final leg of our adventure, traversing picturesque landscapes. Amidst the car ride, we pause for a delectable lunch at a restaurant boasting breathtaking views. Savor the flavors and soak in the essence of Colombia's beauty one last time.
As we approach Bogota, the city's vibrant energy embraces us. Depending on traffic, we aim to reach your hotel between 3-4:30 pm.
Reflect on the countless moments of joy, laughter, and camaraderie, as we bid farewell to the trail and the horses that led us through a journey of a lifetime. Forever etched in your heart, our horseback riding escapade marks the beginning of treasured memories to hold close for years to come.